Clinics
New Mills
Established for over 20 years and originally The Coverley Clinic, our clinic in New Mills was taken over by Allison Winterbottom nearly 10 years ago. Physiotherapy led Pilates is also ran from the Spring Bank Arts Centre in New Mills.
Glossop
The clinic has worked from The Pilates Studio since 2010 and has built up a varied client group from the surrounding areas.
Physiotherapy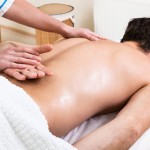 Physiotherapy is the means of assessing and treating physical problems and pain caused by muscles, joints, tendons, ligaments and nerves dysfunction.
As skilled physiotherapists we can assess posture and biomechanics to improve physical performance in sports or to help reduce strain on areas such as the lower back.
What we treat
We can offer assessment and treatment for;
Back Pain and Sciatica
Neck and arm pain
Sports injuries
Whiplash
Joint or Muscle Pain
Post-operative Rehabilitation
Sports Injuries
Repetitive strain injuries such as tennis elbow
Arthritis
Headaches
Jaw pain